Filthy Rich Banana Pudding
Tastes Like A "Mmm Mmm Million"
Filthy Rich Banana Pudding is a Black-owned specialty dessert business that offers multiple flavors of gourmet banana pudding in Long Beach, CA, and the greater Los Angeles area. This pop-up business is committed to creating memorable experiences that delight its customers' taste buds.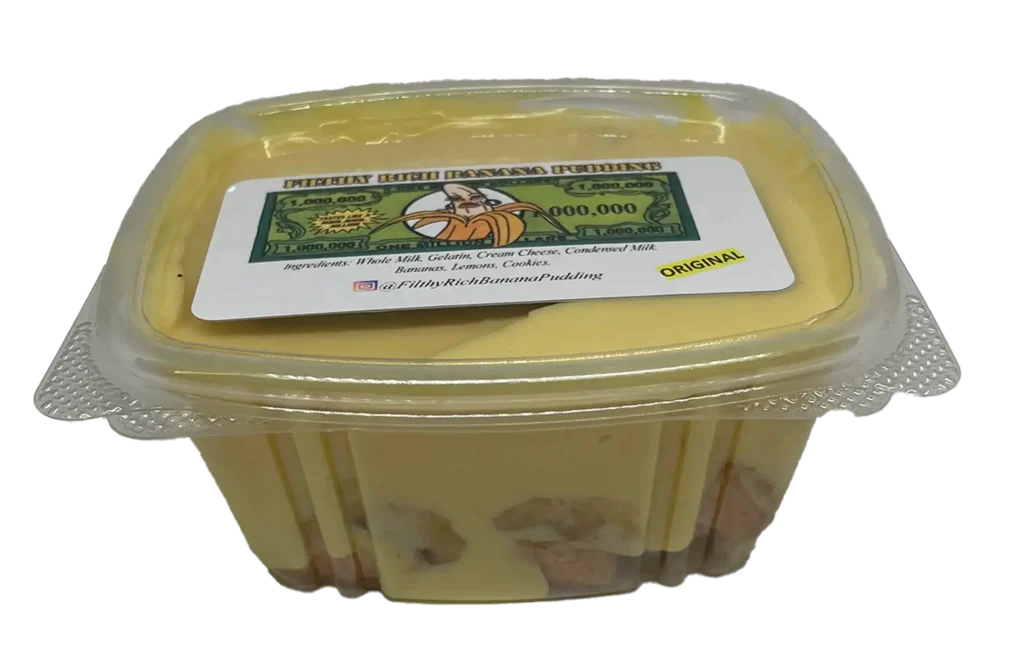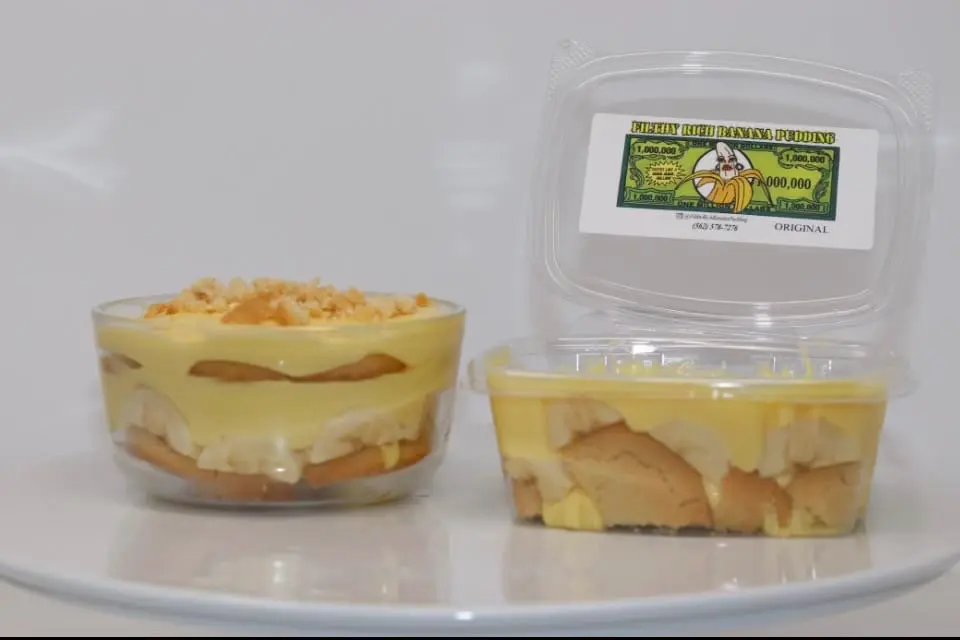 everything is made
with great care
As a mobile dessert vendor, I strive for the most exceptional taste and quality. Whether you need a quick fix for yourself or want to spread the love for a special occasion/event, FRBP can make it happen. So for banana pudding that never disappoints, don't hesitate to contact us!
Filthy Rich Banana Pudding: where every bite is a taste of luxury
A dessert that's truly worth the indulgence
Satisfy your sweet tooth and place your order with Filthy Rich Banana Pudding today.
If you are looking for the perfect banana pudding, Filthy Rich Banana Pudding is here to satisfy your cravings beyond expectation! We offer individual & party sizes tailored to the occasion. Call Filthy Rich Banana Pudding to PLACE YOUR ORDER!
We also deliver. Delivery fee $10 and up, (varies based on location).